Our Services
Cosmetic Dentistry Near You
Your Burnaby cosmetic dentistry professionals can help with all your smile concerns, offering you gum contouring, veneers, professional whitening, and more. After a consultation at Canada Way Dental, we can determine the best treatment plan for your smile, including treatment duration and associated costs.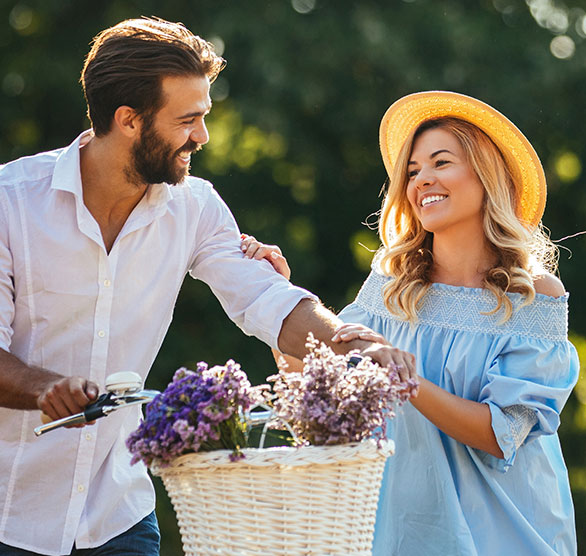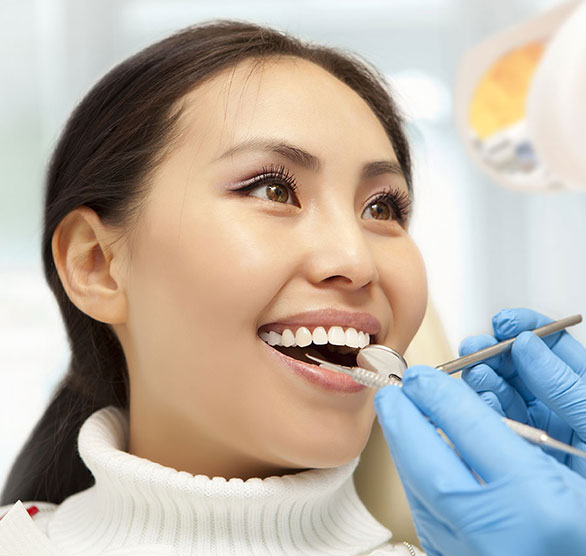 Cosmetic Dentistry
Dental Implants
Canada Way Dental offers implant dentistry with sedation. If you are missing any teeth, you know the day-to-day effect it can have on your confidence and your health. Cleaning your teeth, chewing and even speaking can become more difficult, and your outward appearance matters in your professional and personal life.
That is why we use the latest implant technology and procedures to provide you state-of-the-art care. Dental implants have advanced over the years and now offer patients replacement teeth that look and feel real, with the durability of real teeth.
Dental Implant Advantages:
Prevent Bone Loss or Shifting
Prevent 'Sagging' Appearance
A Permanent, Lasting Solution
A Natural, Comfortable Fit
Indistinguishable From Real Teeth
Dental implants are screws attached surgically to the patient's jawbone. Later on during another visit, a ceramic crown is attached to the screw to complete the process. Several visits, including a consultation to review your candidacy for an implant are required, but the results can change your life.
Canada Way Dental Offers:
Individual Implants
Full mouth implants
Implant Dentures (Removable)
Implant Dentures (Fixed in a Day)
There are different types of dental implants and dentures that can help you replace one or several teeth. Individual implants provide great results for single missing teeth caused by decay or accidental injury, while full mouth implants involve bridging several implant screws along the gum line.
We also provide options for removable implant dentures, which come out at night and for cleaning, but are attached more securely than traditional dentures. We also provide fixes for your dentures and implant dentures in a single day for many repairs.
Cosmetic Dentistry
Burnaby Cosmetic Dentistry Smile Makeovers
At Canada Way Dental, we understand that a smile is more than just a set of teeth, and our smile makeovers can give you the smile you truly deserve. Do you show too much gum when you smile? Are your teeth simply not the shade of white you would like? Do you have chips or cracks on your teeth?
Give us a call today to book your smile makeover consultation or to have any questions you might have answered.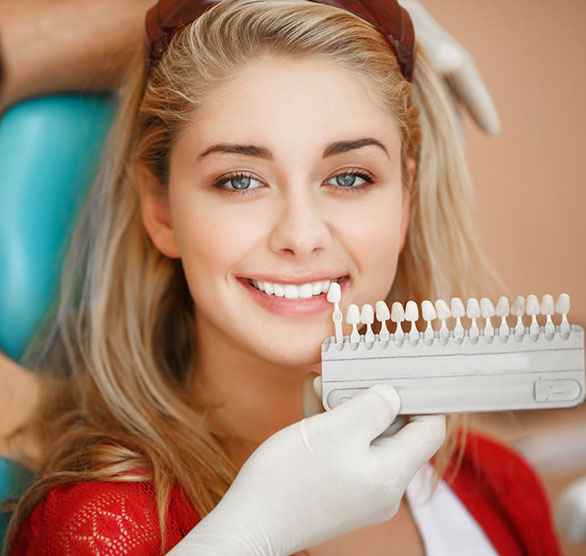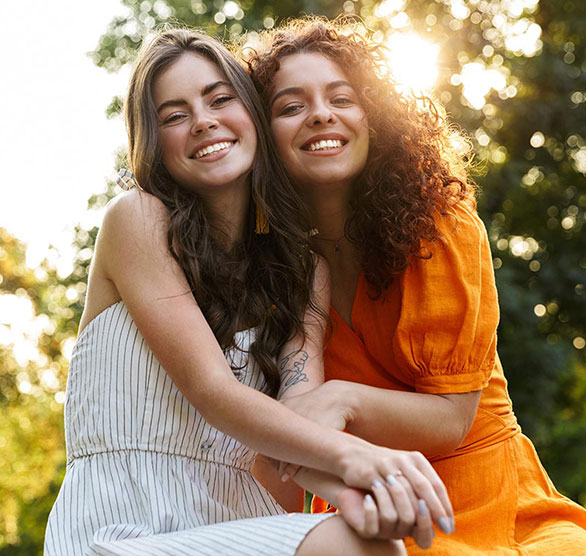 Cosmetic Dentistry
Dental Veneers
Cosmetic Veneers are a fantastic solution when the root and base of your tooth are in good condition while the cosmetic appearance is badly damaged or misshapen. You can reshape the tooth to make room for a ceramic plate attached to the front of the tooth, which provides a natural, flawless look for front facing teeth.
All of our implant crowns and veneers are coloured to match your teeth, so they look like the real thing. Talk to us today and build your custom treatment plan. It can change your life!
Cosmetic Dentistry
Burnaby Cosmetic Dentistry – Invisalign® Treatments
Cosmetic dentistry to rebuild your smile
When it comes to teeth, the most important thing will always be keeping them strong and healthy.
But we really, really want to see you smile. That's why we offer cosmetic dentistry. It's all about bringing out your natural beauty, by fixing anything that doesn't align quite right.
These days, dentists can work miracles to rebuild your smile. To do that, we've acquired the most modern technology that can adjust your teeth, your gums and your whole oral ecosystem.
That technology is called Invisalign®.
Aligning your teeth properly brings you several benefits. Your beautiful smile is just the most obvious. It also offers these benefits.
Reduced risk of tooth decay
Reduced discomfort or pain
Protection against gum disease
Better chewing when teeth align
Less uneven wear and tear on your teeth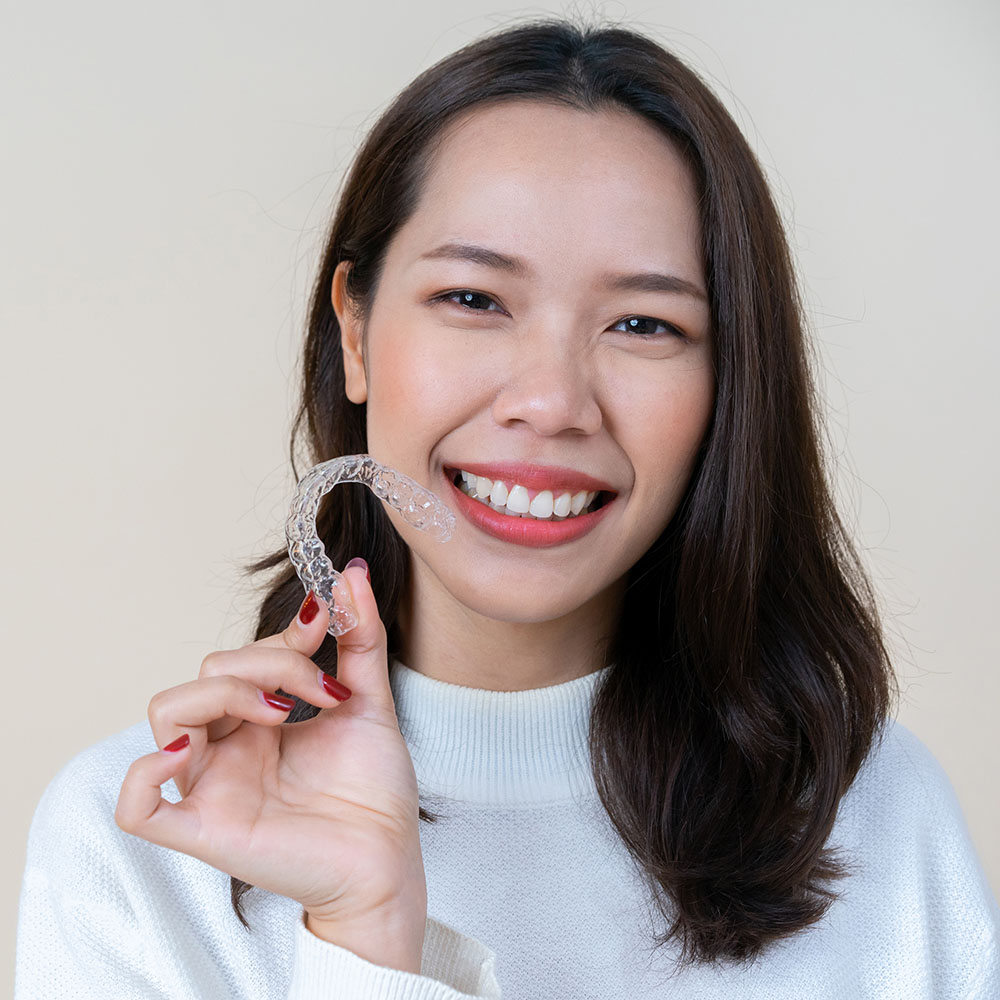 We use Invisalign® to reduce crowding, eliminate gaps between teeth and fix overbites, underbites and crossbites.
Unlike traditional braces, Invisalign® is not an unsightly mess in your mouth. Nor does it make home dental hygiene a challenge or force you to choose your foods carefully. In short, life continues as normally with Invisalign® as it had before.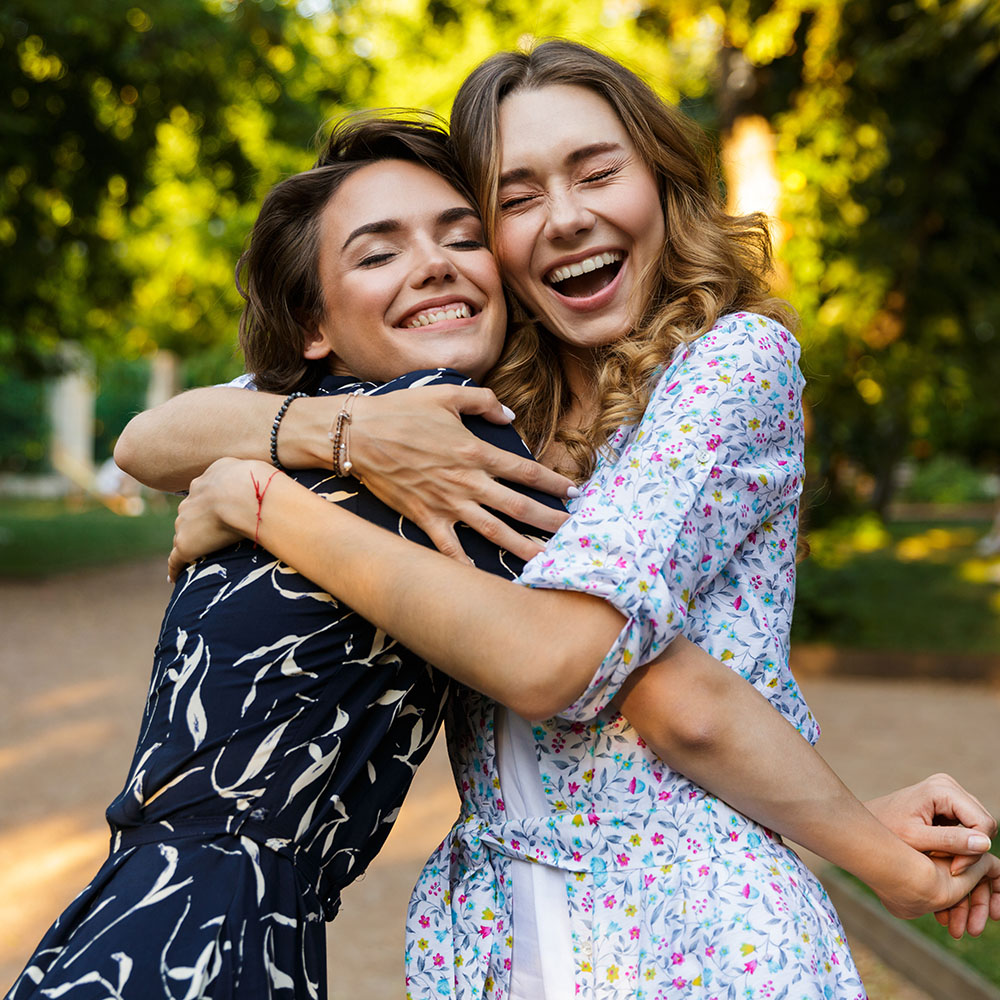 Not all cosmetic dentistry involves realigning teeth. We also fix other problems, such as:
Chipped teeth
Overgrowth of gum tissue
Worn down teeth from too much grinding
Discolouration of a tooth or of several teeth
Whatever problem your teeth might have, there's a solution. Bring your tooth challenges to us, your conveniently located Burnaby cosmetic dentistry professionals, today. We can help you rebuild your smile. We are open weekdays and weekends, as well as weekday evenings. When should we schedule your appointment?
Cosmetic Dentistry
Zoom Teeth Whitening
If you've been looking for a way to brighten the appearance of your smile visibly that's quick and effective, zoom teeth whitening in Burnaby may be the way to go. It can be completed with a single visit to the dentist's office. A special bleaching gel will be spread onto your teeth and activated using a special light. This allows the gel to penetrate the enamel and eliminate residue from food, drinks, and bacteria. Zoom teeth whitening near you is a safe and effective way to improve the appearance of your teeth and boost your confidence in your smile.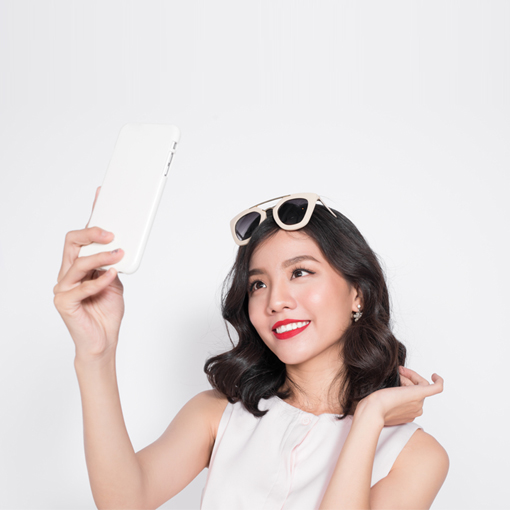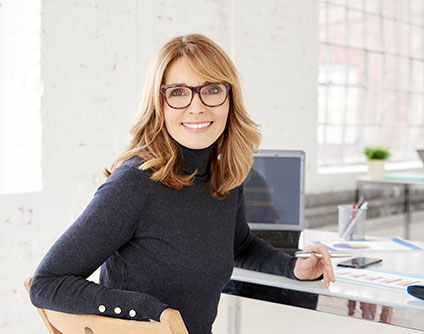 We now offer Botox at Canada Way Dental! Botox treatments are administered by Dr. Afarin Pahlavan.
Your smiles are our main concern! If you would like more information about Botox, we're happy to answer any questions you may have.